Last month, Julie Ferguson was our guest speaker for the Fall 2017 CU Insurance Solutions University workshop.  The event was held at America's Credit Union Museum on September 12-13th with more than 50 employees representing 17 credit unions throughout New England in attendance. The event was focused on business development, sales culture evolution and member engagement topics.
On day one, Julie took attendees on a journey from the front line to the bottom line sharing stories from her sixteen years at First Tech Federal Credit Union in the Pacific Northwest, a credit union that grew to become the FI partner for companies like Microsoft and Amazon.  She explored specific business development strategies and tools for formulating partnerships with businesses and organizations within in a credit unions community.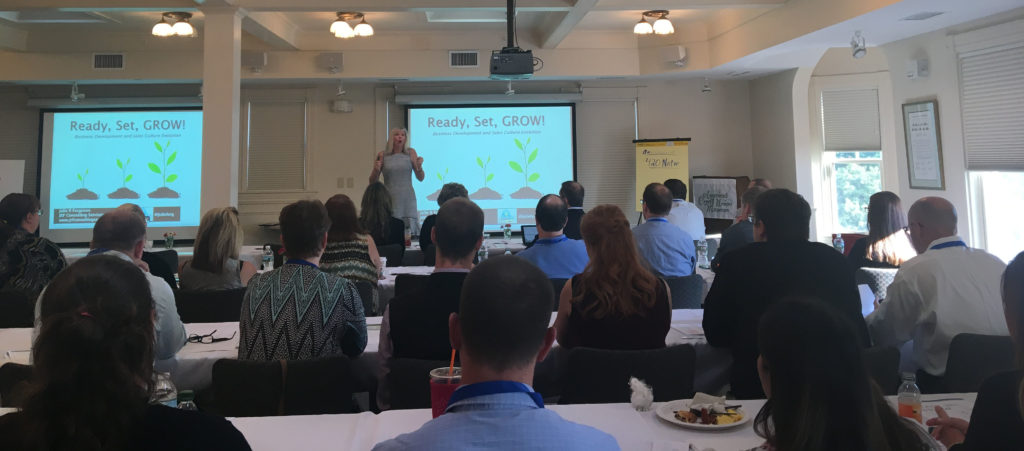 On day 2, Julie explored what it means to live the brand of your credit union by being passionate about making a difference, defining member needs and providing solutions that help members to achieve their financial goals and dreams. She also gave examples of how credit unions can tell their story, educate members and build "member advocates" who will help to cultivate a referral engine for the credit union.
Attendees collaborated in teams during activities and left with a renewed passion for growing their credit union.