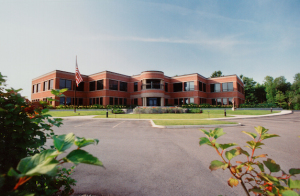 CU Insurance Solutions is a credit union-owned insurance agency specializing in Lending/Member, Employee Benefits, and Commercial Insurance & protection.
We work for you! Our CUSO is governed by a board of managers comprised of credit union professionals representing you, our credit union member-owners. Additionally, CU Insurance Solutions provides qualified CU member-owners with the opportunity to share in pro-rata and annual distributions.
Our story began in 1963 when we were founded as The Maine Credit Union League Insurance Trust, an insurance agency founded by Maine's credit unions to provide insurance solutions for their members.  For the past 60 years, our agency has evolved to meet the changing needs of its credit unions and has endured as the premier local provider of insurance and protection products throughout the Northern New England credit union community.
Our current offerings include a full suite of modern Lending/Member coverages designed to protect both your members and the credit union, customized Employee Benefits packages to serve your group medical and ancillary coverage needs and comprehensive Commercial Insurance options to keep your credit union protected.
The CU Insurance Solutions team are experienced and knowledgeable insurance professionals with extensive credit union-specific product experience. Our goal is to create lasting relationships with our credit union owners by providing consultative service tailored to the unique needs of your credit union.
Solutions to help your credit union…
– Explore alternative product options in the CU marketplace
– Find crucial cost savings that help improve the bottom line
– Protect credit union assets and safeguard members
– Create revenue streams to ensure continuous growth
Our Board of Managers

For a list of our board members, consult our online manager directory.
Our Team
 For information on the CU Insurance Solutions team, consult our online team directory.
Contact us today for more information at 207-773-0925 or info@insurancetrust.us.