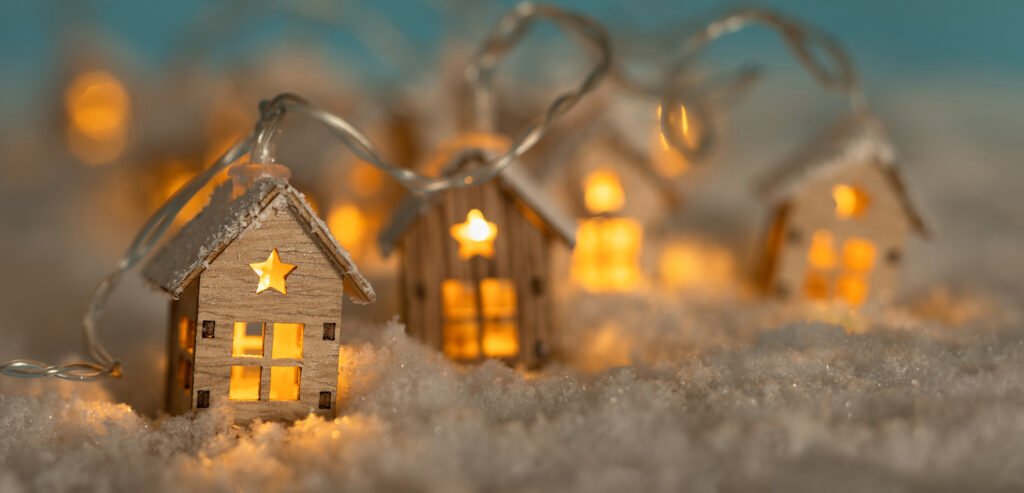 Article By: Trevor Pietila
Accounting Specialist
With Inflation in 2023 hovering around 6%, we are all feeling the impact on our finances. The price of homes, vehicles and food have gone through the roof. As we head into another New England winter, budgeting for the rising energy costs is a big concern.  Here are some ideas to help you save money this winter.
Change your Lightbulbs to LED:
The price of LED lightbulbs has dropped dramatically in the last five years which has made them extremely affordable. Compared to a traditional lightbulb, LEDs use up to 90% less energy and can last up to 20 times longer. You can get name-brand LED lightbulb 12 packs for $20 at Walmart!
Get a Programmable Thermostat:
You could save up to 10% on your heating cost annually, by switching to a programmable thermostat. If you still have an old mercury thermostat, consider watching a quick and easy YouTube video and installing a simple programable one for around $40 each. You can easily set your temperature lower at night and have the house nice and warm by the time you typically wake up!
Take Advantage of the Heat from the Sun:
Heating and cooling typically account for nearly half of a home's total energy consumption. In the winter, open your shades during the day and allow the sun to naturally heat up your house! When the sun goes down, close your blinds or curtains to keep in the heat and create an insulated air barrier!
Maintain your Systems
Get your furnace/boiler cleaned annually; not only does it allow them to function as intended, but they will remain much more efficient, using less gas or oil. Heat pumps also need to be maintained. A little preventative maintenance goes a long way to not only save on energy costs but allow the systems to last longer and avoid any emergency maintenance calls $$$.
Replace Old Appliances with Energy Star Certified Ones
The Energy Star program provides a certification on some appliances that meet certain efficiency standards of energy efficiency. Update those older appliances with an Energy Star appliance. Energy Star appliances can save up to 30% on energy cost versus a standard appliance.
Eliminate Drafts
Check all your external doors and windows for cold air entering the house, use caulking, and check your weatherstripping for signs of wear. If you have older windows, consider putting up a thin layer of plastic for the winter to help keep the cold air out and the warm air in by creating an insulating air barrier.
Use Ceiling Fans
Ceiling fans typically turn counterclockwise pushing the cool air down, but most fans have a reverse switch, which creates an updraft that pulls the hot air from the ceiling onto you.
Small changes can have a big impact on your energy bill, and in general, a net energy decrease for your household will not only help your wallet but help the environment. As technology improves, other alternatives become available, and states will promote these products with subsidies or rebates. Check out www.efficiencymaine.com/at-home/ for the most up-to-date rebates in the state of Maine.