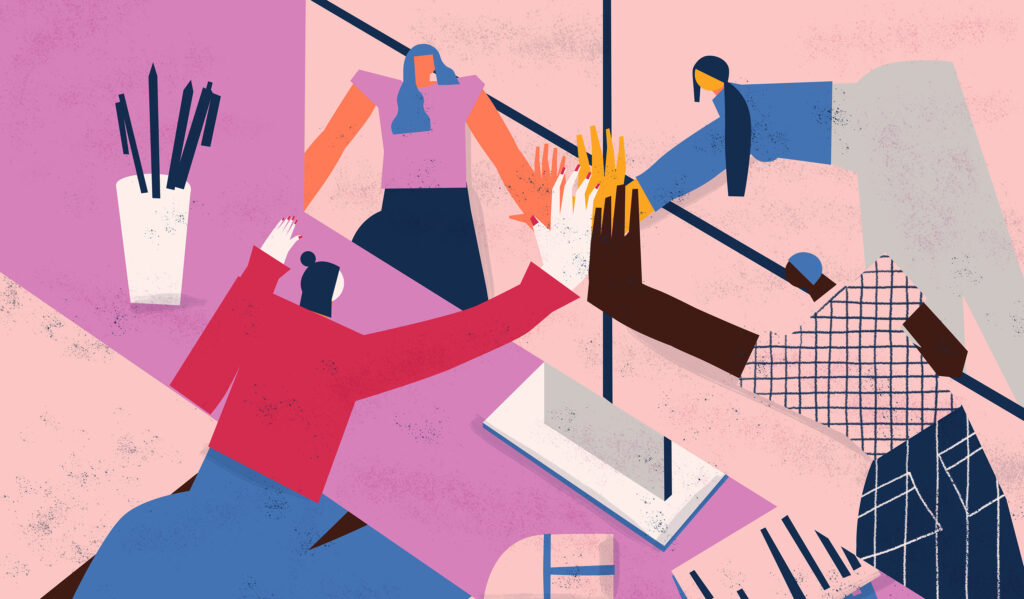 Article by: Heather Baird
Account Manager – Employee Benefits, CU Insurance Solutions
As I began contemplating what to share here, my heart and head battled. What do I have that could make a difference? So, in the words of one of my favorites, Brene Brown, "vulnerability is not weakness; it's our most accurate measure of courage." Here it is, a raw and real expression of the realizations and truths I've learned about myself and mental health.
Mental health is a topic close to my heart. My mom has battled with her mental health my entire life. She experienced a traumatic event at four and has never worked through that trauma. The first time I became aware of the depth of her pain was in third grade. She was hospitalized. Through that experience, and the turn of events that followed, we never talked about it. I don't remember one person asking if I was ok or how I was feeling. This pattern has repeated several times throughout my life.
My parents grew up in a generation where you just didn't talk about these things. There's a stigma around it. It's the hidden secret we keep. We don't want to air our "dirty laundry!" In my own journey, I'm realizing how many of us have believed those lies. What if instead of hiding it, we brought it out into the light? After all, when you bring darkness out into the light, it disappears, and I'm here to tell you from personal experience that's where you can find true healing!
From conversations with friends, family members, and co-workers who have struggled, or have someone they love who struggles, with mental health, addiction, domestic violence, etc., there's a common theme of embarrassment and shame. We all have our battles, friend. It doesn't make yours better or worse, or more or less, than mine. What if in our vulnerability and honesty to both ourselves and the world, we not only find healing for ourselves, but maybe, just maybe, we can help lead others down a path of healing too. "We repeat what we don't repair." – Christine Langley-Obaugh
As we're nearing the two-year mark of this pandemic, many of us are feeling the weariness that has set in. Distancing has kept us safe physically, but what effects has it had on our emotional, mental, and spiritual well-being? As humans, we're social beings. We need each other.
Recently I heard someone say they've become more efficient since going remote. They don't have the little interruptions throughout each day. This is so true, but what have we lost from those personal interactions? As an employer, I implore you to evaluate ways you can bolster connection amongst your team. Set aside time during the day where employees can connect on a personal level.
To end, I wanted to share an image that's grasped my spirit and I can't let go of. On September 11th, like many of you, my husband and I watched several documentaries and specials commemorating the 20th anniversary of that monumental day. During one of the programs, a survivor and the widow of a victim both echoed one thing. After September 11th, there was a sense of unity in our country. We were all Americans. There was no black or white. No red or blue.
I keep seeing the image of people emerging from the rubble that day. My heart feels like we're in that same place of survival, but instead of emerging hand in hand, we're alone. We've forgotten each other. What if we could put aside our differences and lift up our neighbors, co-workers, and communities in their time of need? The image. Survivors emerging from the debris, dust, dirt, and blood covered, but shoulder to shoulder, holding hands, lifting one another up. Out of the fall, we rise stronger. Be the change you want and need in your life.