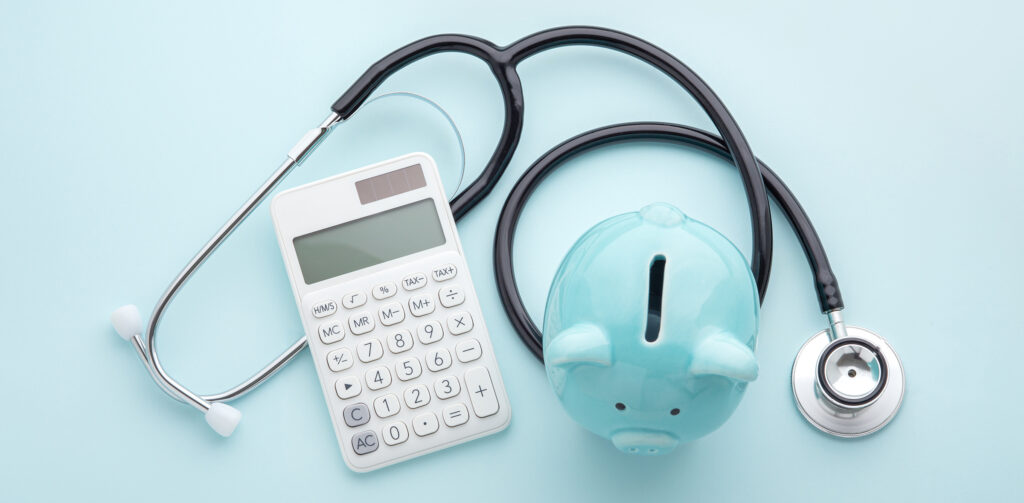 Article by Elizabeth Ingram
Vice President of People Strategy, Insurance Trust
Benefits Offerings (Ideas for Employers)
This fall we're in the process of budgeting as well as a transition to a new business structure which means that we're also taking a close look at all of the benefits we offer.  As an employer, it's important to match our benefits to the wants and needs of our employees.  This year the adjustments we've made have been relatively inexpensive, but they still help our employees to bring home more of their paycheck.
For me, one of the hardest parts of administering benefits is remembering that everyone has different needs and budgetary priorities.  Not everyone can afford to max out their Health Savings Account (HSA) or get the entire 401k match.  And some may not see the advantage of doing so; I still kick myself for not maxing out my HSA before I had kids.  As an employer, it is not our place to judge; but it is our job to listen to what employees suggest whether it's: 'could you look at a dependent care FSA?' or 'are you making any changes to the HSA contribution?'  If you don't take those suggestions, be sure to loop back with the employee and explain why.  Sometimes, they may have simply been curious. However, sometimes, it may have been a big deal.
It's okay to remove benefits that aren't being used, but be sure to let your staff know why and if you'd be open to restarting them in the future.
I keep seeing articles about how employees expect their employers to provide financial wellness education and assistance.  It's a bit overwhelming on the surface.  I mean, I love spreadsheeting my budget and assets, but it's not for everyone.  So, what can make it easier?
Give your employees time and resources.  Time can be harder to grant, but it's a precious gift to be able to meet a financial advisor or attend a webinar during the workday.
Your company 401k advisor might also advise individuals; find out if there's a cost, then let your staff know.  This way they don't have to search for an advisor if they don't want to but can get individual help on their household's whole retirement and financial picture.
Additionally, many 401k providers offer free online tools for retirement planning and daily finance; if you aren't sure that yours does, ask.
See what's available in your state for education.  In Maine, FAME (Home – FAME Maine) provides regular, free webinars on topics from college expenses to budgeting hacks.  They also offer other tools.
Reach out to local credit unions; they may have tools or advisors that your staff could make use of.
Consider having a financial wellness coach come in to speak with your team; there may be a cost to you, but it offers staff an opportunity to get financial education in a setting where they can ask questions as well as receive new tools to help with budgeting.
Remember, financial concerns can't be turned off at work, but by providing your employees with tools and time, you can reduce those concerns and strengthen your bond with employees.
Take time to show you care.
Financial Wellness for Individuals
Inflation is eye-popping when the sale price of items is higher than the regular price of items a year ago; wow!  Clipping coupons and watching sales helps in the moment (I highly recommend it), but you need to look at the big picture too.
Take advantage of any free financial resources your employer provides you with information on.  Not everything will be helpful to you, but you won't know unless you check it out (see some tools above).
If you can afford to and you are eligible, max out your HSA (health savings account).  You may not need the money now, but tax-free funds for medical expenses are guaranteed to be of great value at some point in the future.   Even if you use the funds for medical expenses now, you still save on taxes.
If you can afford to and you are eligible, put enough money in your 401k to get the full employer match.  It might not do you much good now, but a match increases the money in your account now and results in more available funds at retirement.  Take advantage of the free money where you can.
Find a budget tool and asset tool or spreadsheet that works for you.  The combination of budget and asset information will make it easier to see where you can cut back and see where you want to be in the future.  You may only want to track some expenses but including all of your fixed monthly and annual expenses will let you know where you have wiggle room.  The best tool is one you understand and use.
Lastly, find a person (or online tool) for questions.  It's always good to have an impartial person to bounce your questions and concerns off of.
Good luck with your financial future!