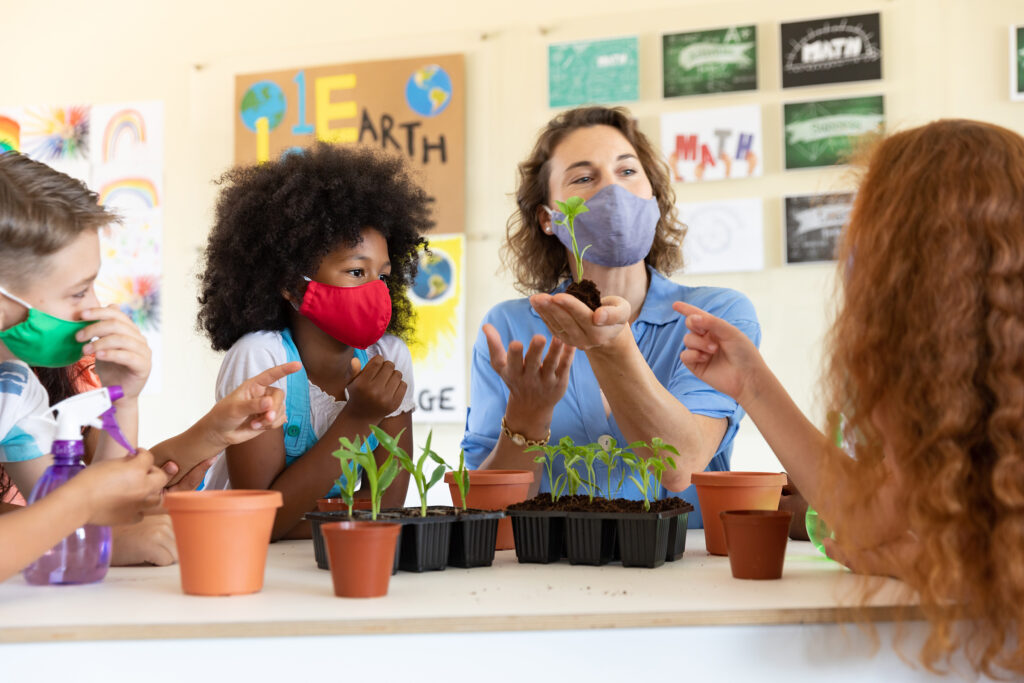 Article by Elizabeth Ingram 
Vice President of People Strategy, CU Insurance Solutions 
Don't get me wrong, we're all thrilled that school has shifted back to normal – full-time!  Field trips!  However, the paperwork!
Keep in mind that as a parent, you need to advocate for your kid and both daycares and schools require copies of up-to-date immunizations as a starting point.  To make things a bit easier on yourself, here are a few tips.
Check state law or check with your child's primary care physician (PCP), well in advance of starting school, to see what immunizations are required for public school to make sure you won't have any enrollment issues.
Every time your child gets a shot at a well-child visit, ask for 2 copies of their updated immunization sheet then & there.  Bring one home and file it, but immediately put the second set into your child's school bag with a sticky note for the appropriate person.  If you are at a flu clinic or such, you may not be able to get the updated record right away, but typically flu shots aren't required in schools, so this probably won't be an issue.
Remember that most school forms need to be updated annually.  If you can, plan ahead because doctors' offices get inundated with requests for forms as school and sports start up.  Often you can request the forms you need through a patient portal if your children are young; otherwise, give the office a call.
If your child has special needs: mental, physical, allergies, or behavior, you'll want to make sure that you have a meeting with the appropriate team as school gets started as most individual plans get updated each year.  Make sure you notify the school of any special needs before school starts but don't expect to have a meeting until at least a few weeks into the school year.  It doesn't mean your child won't be cared for in the meantime, but a formalized plan might have to wait.  You will want to make sure that if your child has an allergy, their teacher is aware, and the classroom is free of the allergen if need be.
If your child needs specialized medicine to keep at school, for example, epi-pens, plan ahead.  Your insurance might only allow you to fill one prescription within a certain time frame, and you need to be sure your medications at home are filled too.  I generally request refills in late July if I need them for an early September start.  Make sure you get the prescription your child needs and don't be afraid to educate pharmacists or nurses if you're confident (in a nice & polite way).  I've found that many people don't know that you aren't supposed to separate the 2 epi-pens that come in a pack because you may need the second one if there is a secondary reaction over the course of the next 24 hours or a particularly severe reaction that doesn't react to the first pen; you need 2 sets of epi-pens (1 for home & 1 for school), NOT to 2 epi-pens.
Check with your school nurse to determine the best way to send in medications and what other information to include: original packaging, an updated asthma plan, etc.
The school may have other forms you can choose to complete, so make sure you read all the paperwork emailed to you or sent home.  For example, in our district, we always have the option to opt-in to allow the nurse to provide certain OTC medications as needed.  Choose what works for you.
Lastly, remember your child's PCP and the school are working with you to keep your child cared for, but you are the advocate.  Don't be afraid to use your voice to ask questions and educate, and encourage your child to do the same.