CU Insurance Solutions and CUAlliance are pleased to sponsor a special Fall CU Insurance Solutions University Workshop to be held at America's Credit Union Museum in Manchester, NH on September 17-18, 2018.
This dynamic workshop will be split into two focused 1-day sessions. On Day 1, our morning session titled "Ready. Set. GROW!" will be presented by Julie Ferguson. This workshop will be focused on growth strategy and business development topics.
Our afternoon session titled "Managing and Compensating Performance" will be presented by Mike Higgins. This workshop will be focused on real-world examples of how credit unions successfully manage and compensate for performance.
On Day 2 our "Amplify Member Engagement" workshop with Julie Ferguson will explore what it means to live the brand, be passionate about making a difference, define needs, and provide members with solutions.
During the day, experience the history of the credit union movement with a tour of America's Credit Union Museum. After the event, step out and enjoy the great restaurants and nightlife that downtown Manchester, NH has to offer.
About Julie Ferguson
I spent sixteen years at First Tech Federal Credit Union in the Pacific Northwest before going out on my own and starting JRF Consulting Services in 2009. My financial services career began as a part-time Teller and took me on a journey that included stops as a Loan Officer, Branch Manager, Director of Operations, and Business Development Director.
While at First Tech, I developed strong relationships with SEGs like Microsoft, Amazon.com and Google. When First Tech became Microsoft's credit union, my staff and I grew the relationship from 0 to 15,000 members in 7 quick years. We were problem solvers for our SEGs and the community, and focused on building trust and creating opportunities to educate employers and their employees on a regular basis.
About Mike Higgins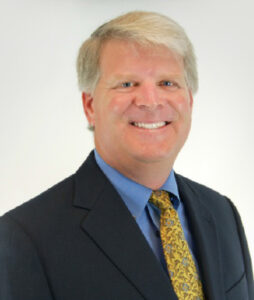 Mike Higgins, Jr., is a partner in the firm of Mike Higgins & Associates (MHA). His consultants work with clients in the financial services industry. His primary areas of focus are performance management, performance-based compensation, board education and strategic planning to maximize member value. Mike is also a Filene Applied Research Advisor. He has presented at numerous Filene events and participated in the inaugural Center for Performance and Operational Excellence Research Colloquium at Stanford University.
Since 1998, Mike has worked with over 300 community-sized credit unions and banks. Mike has presented his contemporary approach to managing performance to numerous state and national associations. He coauthored the book Performance Compensation for Stakeholders: 14 Prerequisites for Success.
About America's Credit Union Museum
Housed in the building where our country's first credit union was born, America's Credit Union Museum offers a one-of-a-kind interactive experience that brings to life a vision as relevant today as it was 100 years ago.
The Museum is more than a collection of artifacts and documents. It's the soul of an unwavering national movement of people helping people. America's Credit Union Museum honors our shared history, documents today's achievements, helps credit unions prepare for tomorrow's challenges, and inspires our industry's collective future.
Please email Seth McClellan at smcclellan@insurancetrust.us for registration information.